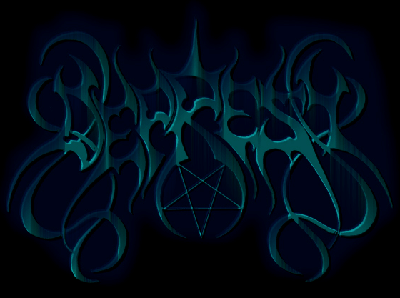 Actual line-up is:
DIRT - guitar
SHIMI - guitar
DRAGON - vocals
ELEVO - drums
MARTYCH - bass

he band comes from Trencin, Slovakia. It was established in August 1991. After a half-year practising was recorded a demo "If Dream Will Be Real", which was not officially distributed. Then the band played several gigs together with some local bands in Slovakia. The second demo "In Embrance Of The Dying" was recorded in 2 days, in March 1993 in Trencin. This demo raised a great interest in the band in the home underground scene and DEPRESY began to be counted as a member of the Slovak death metal elite. The demo received positive reviews in several zines in Slovakia as well as abroad and some songs were presented on compilations. The band also played about 20 gigs in Slovakia and Czech Republic. The band has sold approximately 500 copies of this demo till now. In this period the members of the band began to change their opinions about life and philosophy and started to focus on the philosophy of darkness and magic. In March 1994 the band recorded two tracks "Try Not To Breathe" and "Without Future" at Exponent studio (Slovakia) for a compilation "Wretched People In The Real World" (Metal Age prod.). They belong to the best of what can be heard on this compilation. The song "Try Not To Breathe" was then also released on a CD compilation "Death Metal Made In Slovakia" (Station Master rec.).

In August 1995 the band visited Exponent studio again to materialize its imagination of suffering and pain. The recording took 5 days and the result is 8 amazing pictures of torture. This is a master-piece of the band from under the castle of Matú¹ Cák.

The band sold complete first circulation of 400 cassettes on the territory of Slovakia. This demo is entitled "...And There Came The Tears With Christ" and got great reviews again and the interest of fans grew up. Therefore the cassette was re-released in summer 1997 by Shindy prod. in circulation of 1200 pieces. More than 1500 copies of this demo have been sold till now and it is still spread.

Two songs from "...And There Came The Tears With Christ" demo were released on compilation CD of Rock Extremum magazine (the most famous metal mag with poster and CD in territory of Czech and Slovak Rep.) in December 1997. In January 1998 was released a mini CD "A Grand Magnificence" with two brand new songs , re-recorded song "Try Not To Breathe" and a cover version of Hypocrisy´s "Reincarnation". This mini CD was recorded in 4 days in December 1997 at Exponent studio again and includes also complete stuff from "...And There Came The Tears With Christ" demo (re-mastered) - all that lasts for approximately 51 minutes and is sold for a price of mini CD!!! Band is a quartette and plays many gigs (e.g. with Grave, Vader, Night In Gales, Immured, Krabathor, Root, Consolation etc.). They are featuring at all important summer festivals in Slovakia and Czech Republic this year (e.g. Brutal Assault fest, Nuclear Storm fest, Festering Blood fest to name a few).

Martych, new bass player joined the band in late 1998. The band entered Exponent studio again in May 1999 to record their new album "Sighting" which you can enjoy right now.

Guys played most of summer festivals held in Czech Republic and Slovakia and they are preparing new songs for next album which could be out in 2000/2001. The band will also record one exclusive song for a split 7"EP with Canadian friends NEURAXIS (summer 2000).


---
---